Juniper Square
Transforming the web presence of a financial technology company with innovative solutions and bulletproof integrations.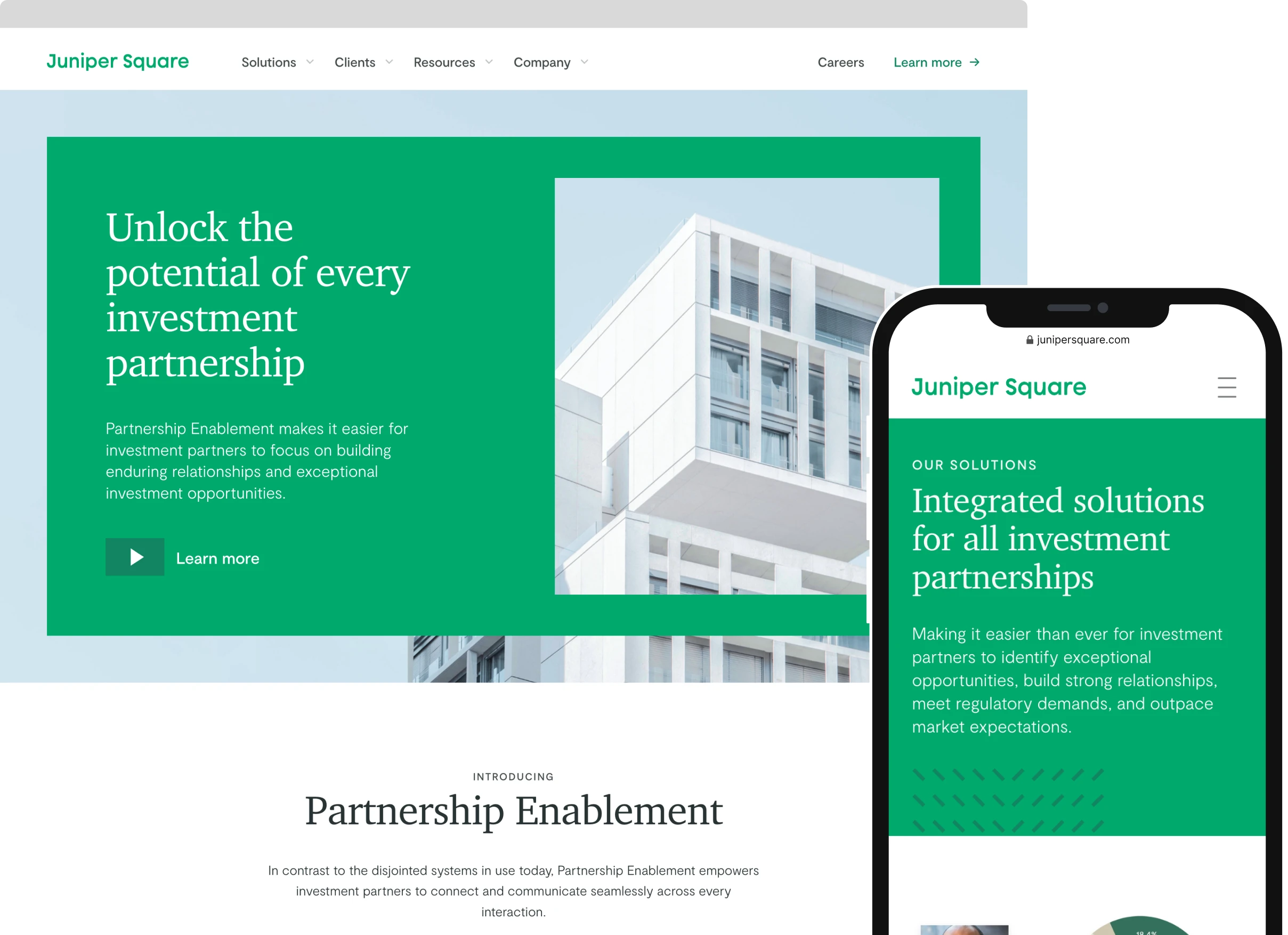 The situation
Juniper Square, a powerhouse in investment management, was looking for a way to revamp its web presence and integrate advanced functionalities. Tolleson, a leading creative agency based in San Francisco, needed a capable partner to execute this multifaceted task. They required a team with the proficiency to not only navigate the complex requirements but also infuse innovation and seamless coordination.
This was more than a routine website launch; it was about weaving technology, creativity, and user experience into one robust platform.
Our approach
Upon teaming up with Tolleson, we initiated our collaboration with weekly standups to review requirements and decide on the development approach. Working in an agile format allowed us to navigate the evolving requirements, ensuring that we remained aligned with Juniper Square's strategic goals. Regular interactions with the Tolleson team for better clarity and alignment provided a foundation for our agile workflow, offering flexibility to adapt to changing requirements without compromising on quality.
We also implemented an intensive QA process, utilizing Bugherd for efficient communication and decision tracking, to ensure that every aspect of the project was perfected down to the minute details. Greenhouse API Integration was achieved using the Craft CMS Feed Me plugin to automate the import and update of job opportunities, enhancing the user experience. Our extensive data modeling, employing Craft Neo, improved code re-usability and maximized design components. Lastly, the custom password protection designed for individual entries enabled Juniper Square to better achieve their marketing objectives.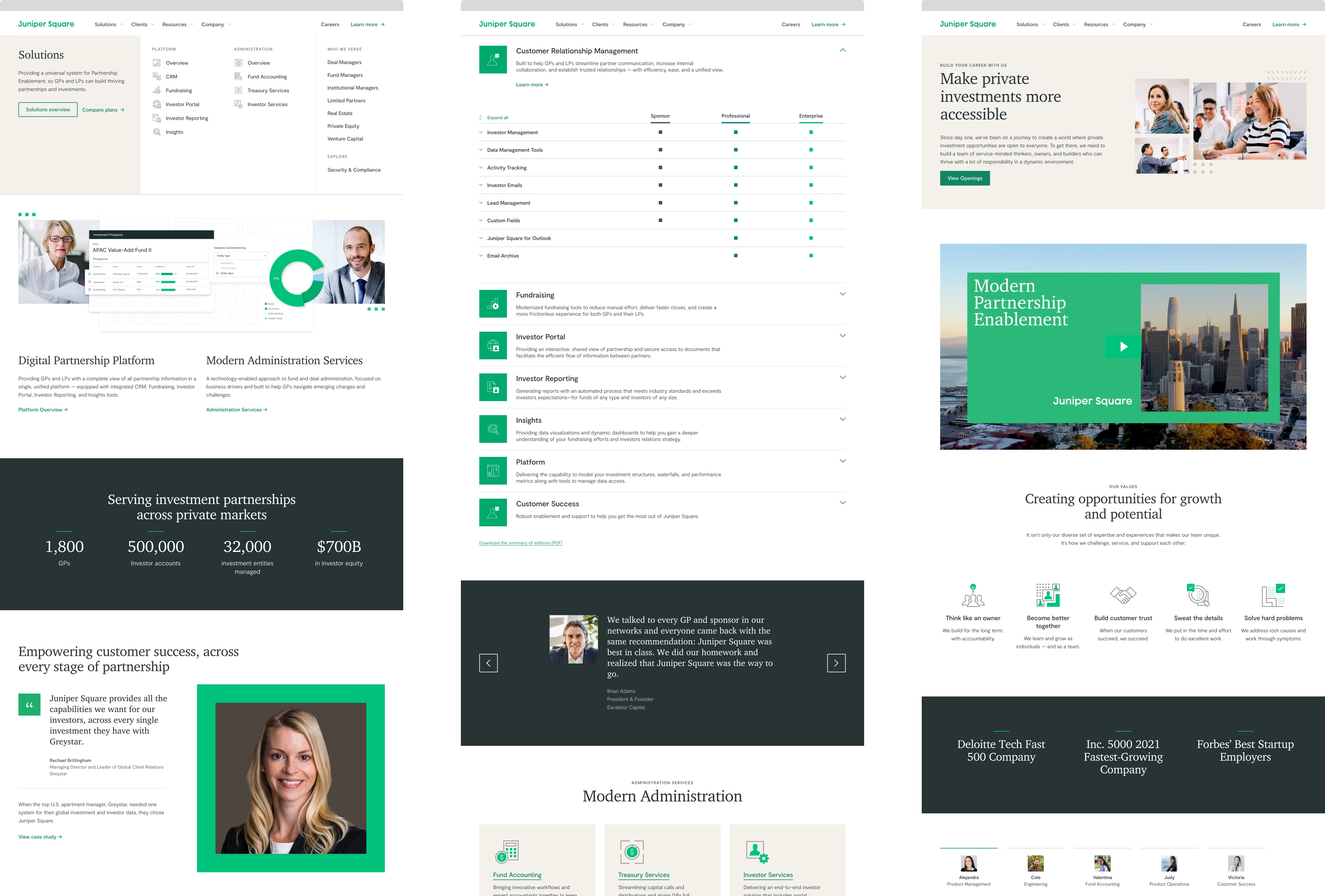 Project highlights
Successfully launched the complex Juniper Square website with the integration of multiple advanced features.
Collaborated effectively with the Tolleson team, manifesting a shared vision.
Integrated innovative solutions like the Greenhouse API and custom password protection to drive user engagement.
Enhanced the Author Experience within the Craft CMS control panel through in-depth data modeling.
---
Today, we continue to collaborate with Juniper Square, ensuring that the site remains at the forefront of technology and design. Together, we have not only launched a website but have built a digital experience that resonates with the brand's identity and its audience.