Cape May Brewery
A powerful eCommerce upgrade with the Canales & Co. web design team.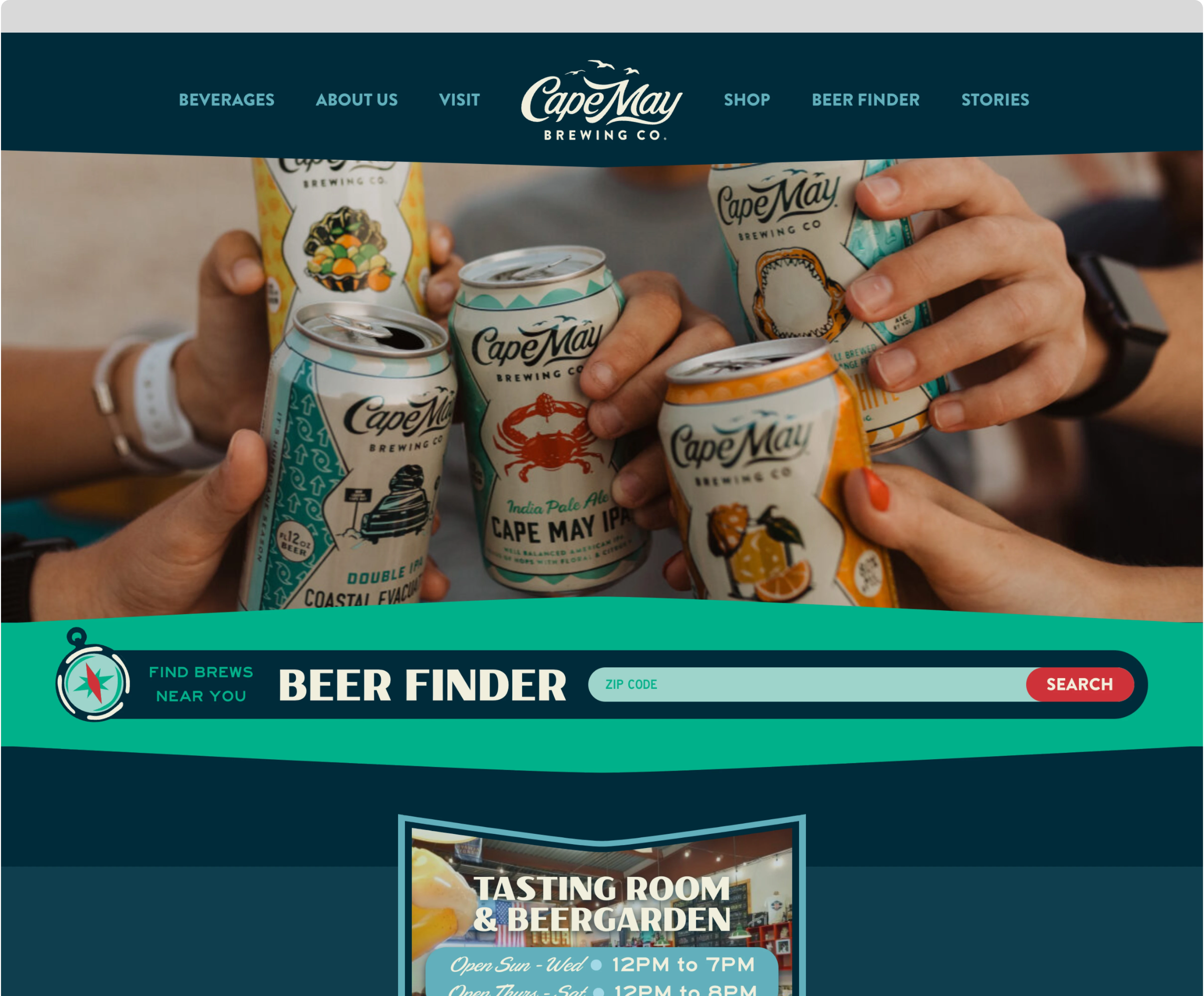 The situation
Cape May Brewery had an outdated WordPress site. And because it was a headache to navigate on the back-end, it remained outdated. But that wasn't Cape May's only web frustration.
The Cape May team had so many awesome tools they wanted to implement to level up their customer experiences – such as a search tool and beer recommendations. But with their current functionality and design, all those big projects weren't possible. They had maxed out what WordPress could do. It was time to give their website a powerful Craft + Shopify solution that wouldn't let them down.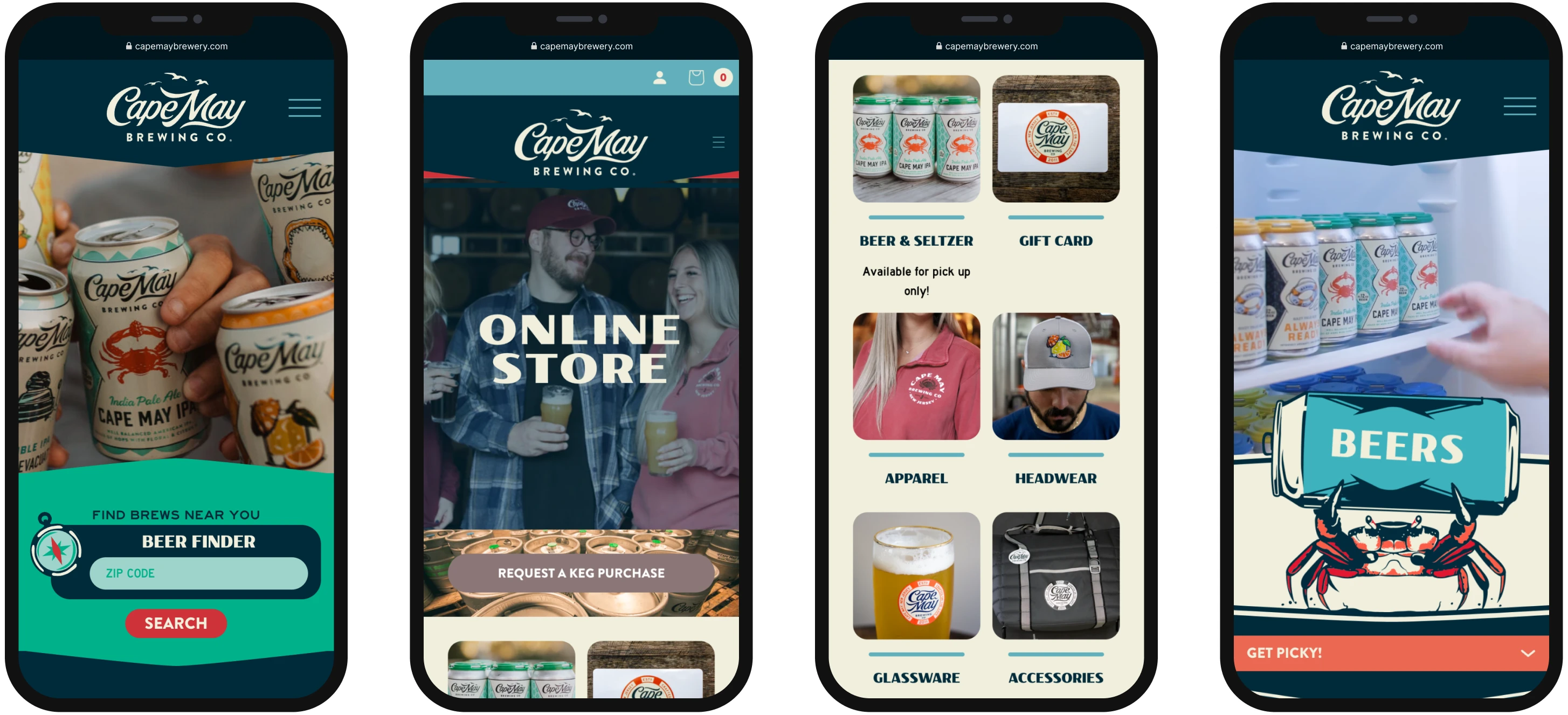 Our approach
For this project, we worked in lockstep with the design team at Canales & Co. to ensure the designs emphasized every feature and function that were important to the client. Our team mapped out all of the wireframes so that we could think through every detail of the more significant integrations we were implementing, such as a 'beer finder' (where to buy Cape May) and a 'beer wizard' (beer recommendations).
We implemented this same VIP integration with Cape May's parent company, which allowed us to move more inventory into this system across many different companies. With this addition, Cape May Brewery customers can search the entire inventory from a single, easy-to-use search.
With their new, streamlined site, it's easier for Cape May to keep it updated, add new features, and provide a high-touch experience for their end-users!
Good Work has been phenomenal to work with. They're incredibly supportive and patient in a process that's highly technical, involved and complex. We worked with Director of Strategy, Ariel Kidwell, throughout the process, and she and their developers were able to craft a website that is expansive, easily accessible and absolutely fundamental for our business. You'd be hard-pressed to find a better development team with the same depth of skills and experience, and any team would be lucky to work with Good Work!
Ariel McCarter
Cape May Brewery
Project highlights
Increased flexibility and functionality with powerful integrations, such as UNTAPPD
Launched their 'beer finder' and 'beer wizard' to upgrade their user experience
Events and the taproom full calendar show up in the calendar in real-time, improving the customer experience without adding any stress to the employees