Consuela
Creating a robust custom site with Shopify + Craft alongside our partners at Guerilla Suit.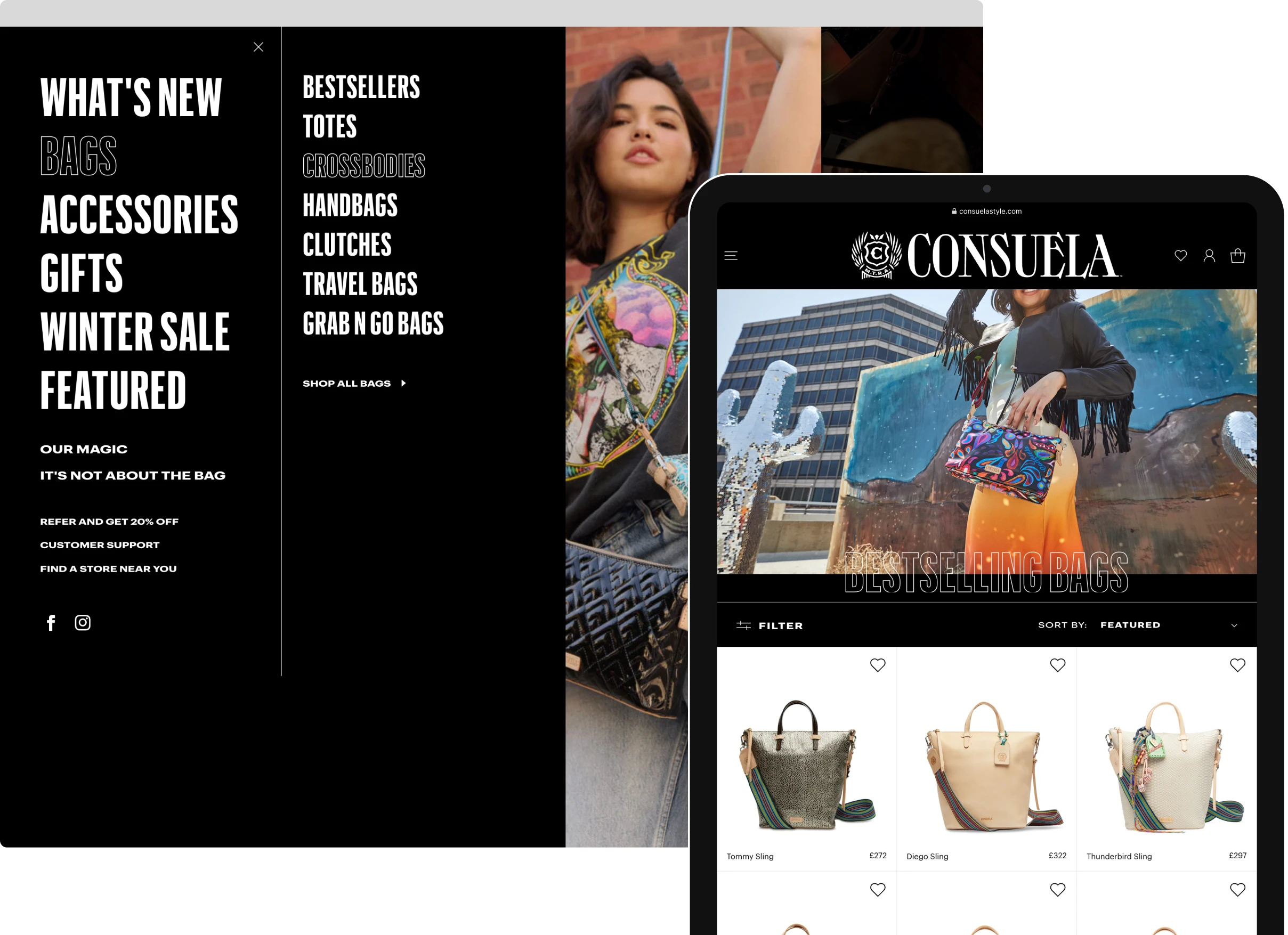 The situation
In the early days of Good Work, we partnered with Consuela to launch their Shopify site. It did everything they needed it to do with a simple, off-the-shelf Shopify template.
But as they grew and updated their messaging, they realized that Shopify wasn't going to give them the flexibility to create content-rich pages.
Consuela needed a custom, flexible site that would give them powerful eCommerce capability, beautiful design, and a seamless customer experience from homepage to check-out.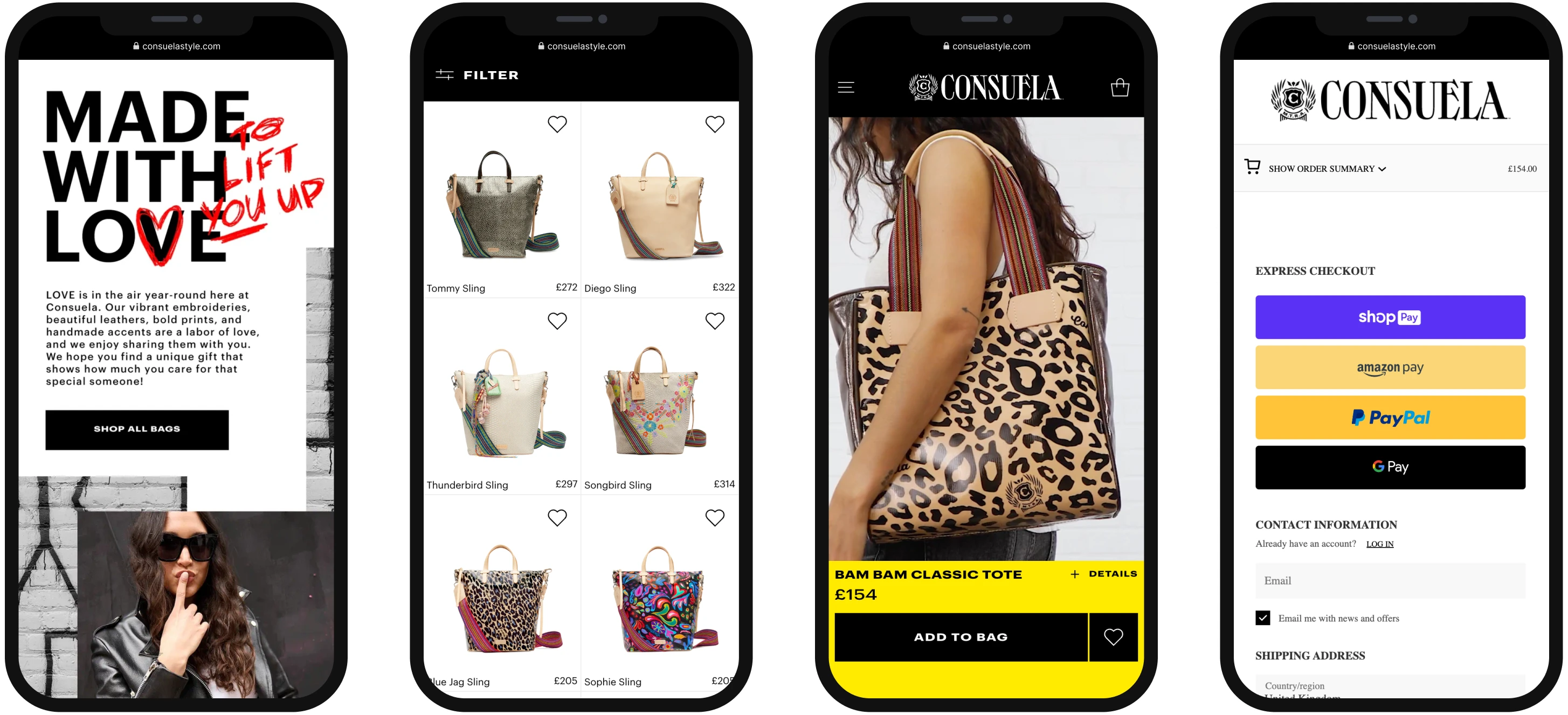 Our approach
Guerilla Suit took on the design side while we got to work thinking through every detail of development. They needed a site with way more flexibility than they currently had, so we brought them the most creative solution we could come up with: a headless Shopify site in Craft.
This way, we could knit the two sites together and keep the eCommerce side in Shopify while still giving Consuela the elevated design and content capabilities they hoped for.
We prioritized what was most important to the team at Consuela to create a site that checked all of their boxes.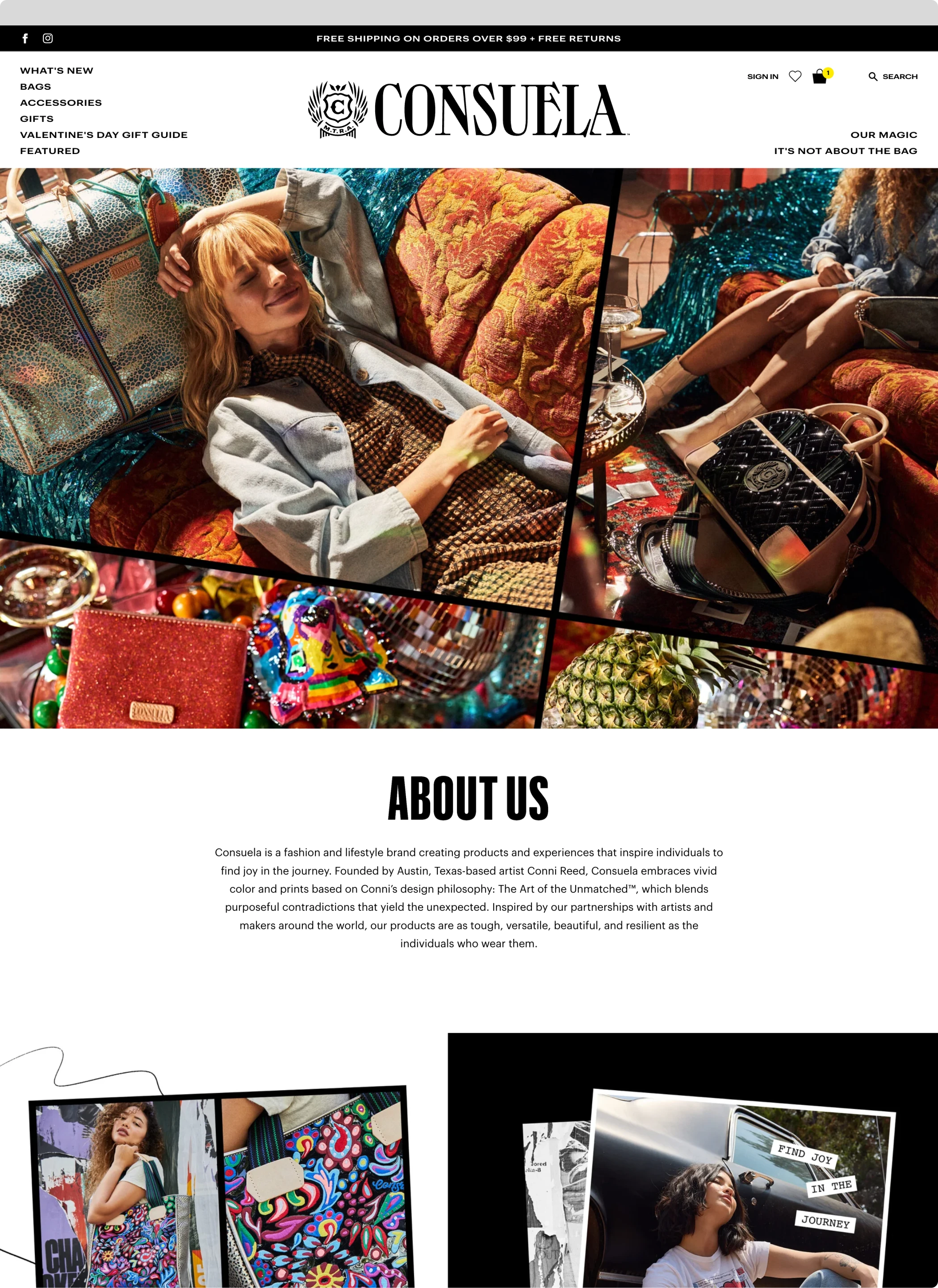 Project highlights
Increased flexibility on the back-end of the site
Ability to showcase products on content pages
Improved user experience for the customer
Time on-site has increased, along with the conversion rate