Donkeytail plugin for Craft CMS 3 and 4
A few years back we created an internal plugin for our team to help content manage points on images in Craft CMS. After a lot of trial and error, we're excited to announce we've officially published the full and public version in the Craft CMS plugin store, and we're calling it Donkeytail.
Donkeytail is a Craft CMS field type for Craft 3 & 4 that allows users to quickly and easily content manage points on images. You can use Donkeytail for locations on a faux map, showcasing multiple products within an image or even pinning the tail on a donkey. It's GraphQL compatible, and works with all content types: entries, assets, users, categories, products and variants.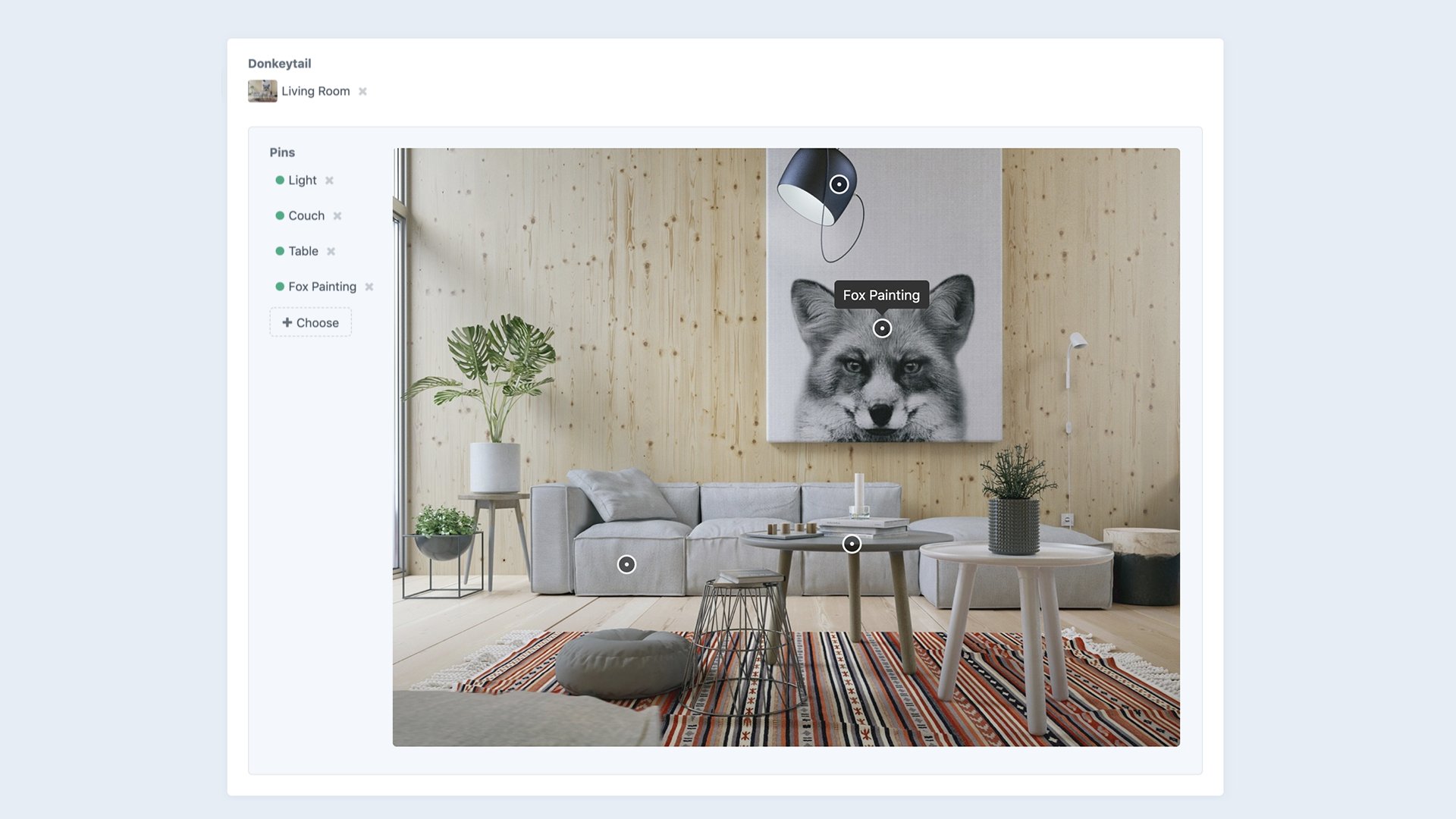 More specifically, maps come up a lot in our world. From maps for new development projects, to maps for hiking trails through the Scottish Highlands, most of the time it makes more sense to utilize our own system for design consistency rather than using a service like the Google Maps API. Reasoning for this varies from project to project — maybe what we're mapping isn't quite there yet (like a new neighborhood), or the design of the map and its interactions doesn't quite fit a traditional mapping library. Donkeytail is now available to save the day.
You can download Donkeytail on the Craft CMS plugin store today. We hope you like it, and please contact us for any help.
Happy pinning!