World Travel
Modernizing world travel and managing scope with our agency partner.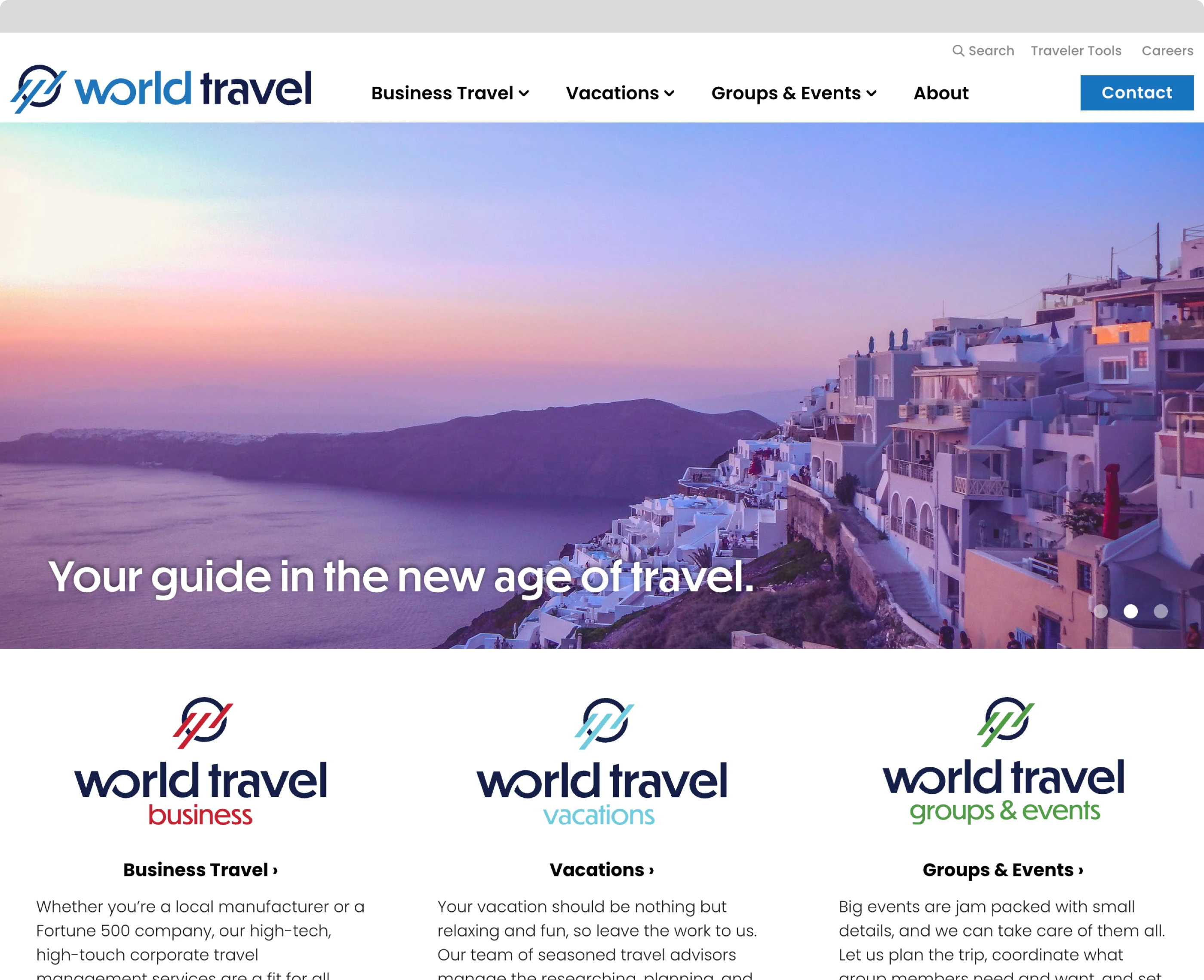 The situation
On this project, we partnered with Austin PR and Advertising agency, lookthinkmake. They needed a reliable development team to give their client, World Travel, a high-quality web experience while keeping timelines on track.
The problem? World Travel's site was in need of an upgrade – it had limited capabilities and keeping up with its competitors was difficult. So, right after lookthinkmake wrapped up World Travel's rebrand, we jumped right in to develop a sleek, modern site that reflected their elevated, new look.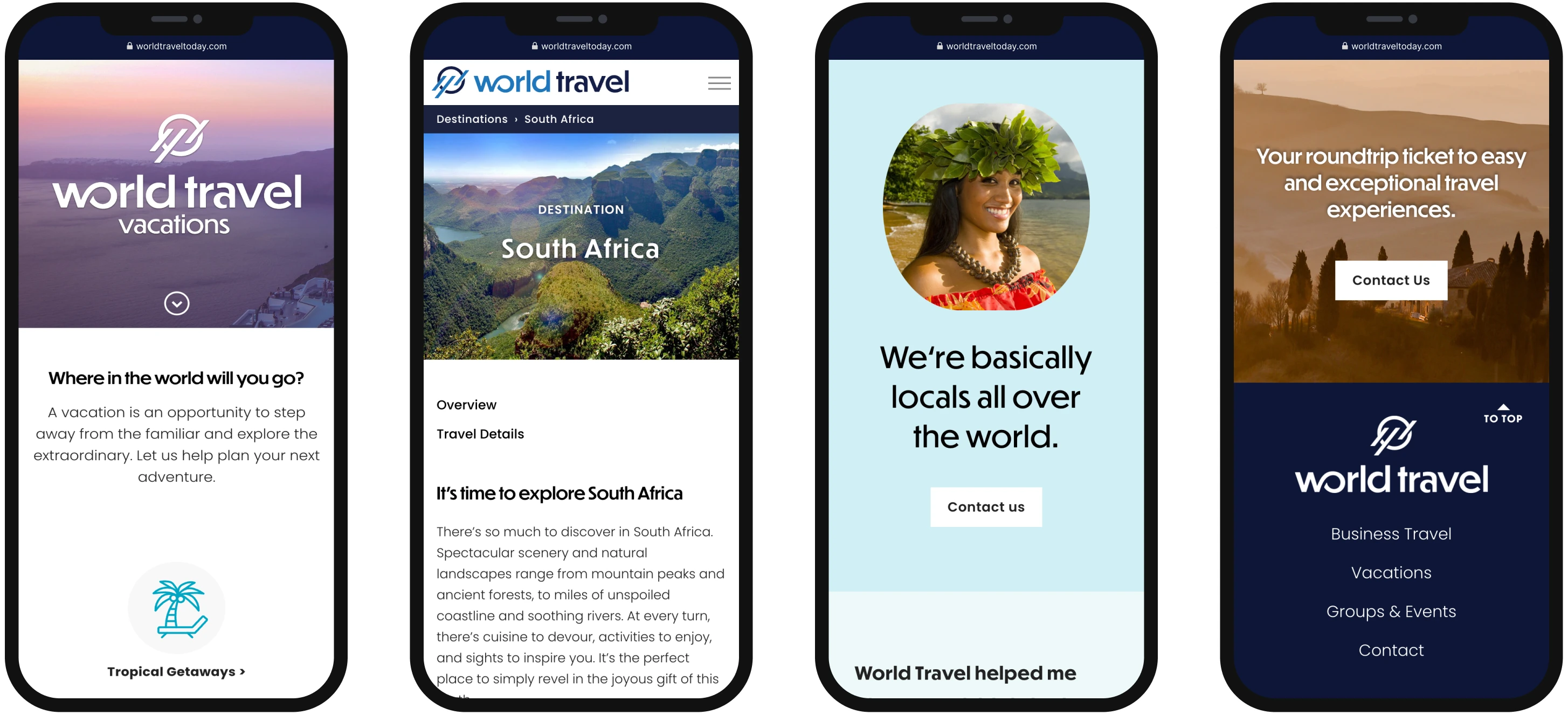 Our approach
When we work with our agency partners, we know they're often juggling multiple projects with their clients and are held to strict deadlines and budgets. They don't want to be surprised by anything. Luckily, our web development process is built for exactly that: no surprises.
Even in the midst of an increase in scope, we collaborated with lookthinkmake to help them communicate the impact of the changes to their client and offer solutions that satisfy their timelines, budget, and needs for the new site. This partnership brought lookthinkmake more flexibility and assurance that their designs would be pixel-perfect on launch day.
Our first experience with Good Work was a great one, and we know it will not be our last. Every member of the team was awesome to work with! They were very responsive, brought lots of ideas and solutions to the table and were a great development partner. Our client was very happy with their new website!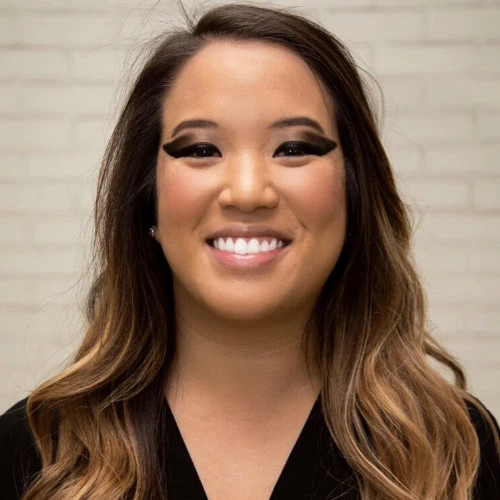 Ailien Phan
lookthinkmake
Project highlights
Delivered in 10 weeks, on time, and within budget
Collaborated with timely and transparent responses to increase in scope
Communicated with lookthinkmake weekly with updates and reports
Launched a sleek, modern site that perfectly reflected World Travel's new brand