Tito's Handmade Vodka
Ongoing web development and project management that's as smooth and reliable as Tito's Vodka.
The situation
Tito's Handmade Vodka is America's Original Craft Vodka. In 1995, Bert "Tito" Beveridge obtained the first legal permit to distill in Texas and created Tito's Handmade Vodka. Today, it's is a household brand that continues to distill, bottle and distribute from right here in our home state of Texas.
Tito's Handmade had just launched their phenomenal new site, but they needed more web development support. They didn't have a partner to help accomplish their ongoing web development, fix bugs and expand their web capabilities to reach their marketing goals.
They needed a web dev team that they could trust to carry out their big visions for their online brand.
Our approach
Our team clicked with the team at Tito's right away. As fellow Texans, we were excited to help them maintain their fresh, new site, as well as bring some additional functionality and features they didn't previously offer. With our reliable project managers and systems, we are always able to align on expectations and timelines from the get-go, which sets both teams up for success.
But our trusted partnership goes well beyond functionality and features. We've served as an extension of their streamlined marketing team since 2019. With the help of our web development and project management team, we've helped the Tito's Handmade team focus more of their time and energy on building a global brand.
With ongoing projects, we're in constant communication with the Tito's team. Through a combination of weekly status updates over email, real-time channels like Slack, and ongoing project management, we help prioritize their projects and keep tasks moving forward.
Our web development team brings their visions to life (big and small) while our project managers keep their digital projects humming along so that they can accomplish even more.
We love working with the Good Work team. We've come to them with rough ideas and wish lists for concepts, and they're able to recommend strategic solutions. Their rockstar project management brings clarity to every project and they always deliver a project that's beautiful, functional and on-brand for us.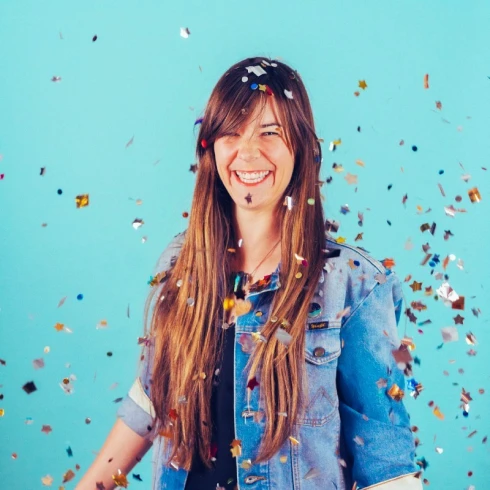 Katy Gelhausen
Social Media Manager,
Tito's Handmade Vodka
Highlights so far
Over 100 web projects completed
Web development partner for over 3 years
Strategic planning partnership to support campaigns for both Craft and Shopify
Creative problem solving to help reach marketing goals through the website
Regular site upkeep and maintenance
Won 'Best Viral PR Campaign Honoree' at the Webby Awards for Tito's in a Can*