I Love Typography
Putting font foundries on the fast track to launch with our bulletproof web development process.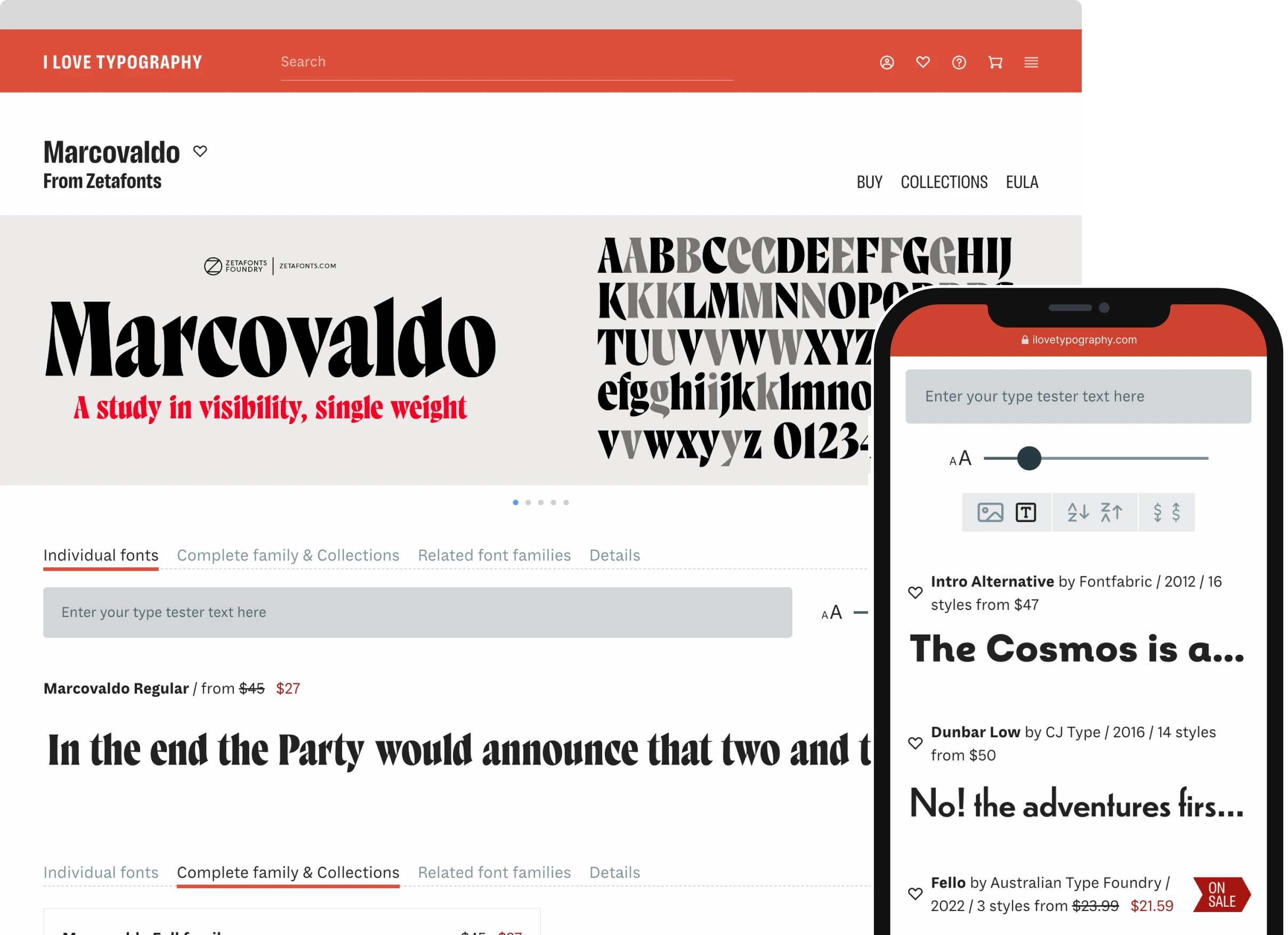 The situation
The team at I Love Typography had been working on something big: a curated font marketplace where creators could sell their custom font files to the public. They had hired multiple developers to build and launch the new marketplace, but they knew they needed all hands on deck to launch within their desired timeline.
They needed a team to help execute the project management of a large-scale web launch.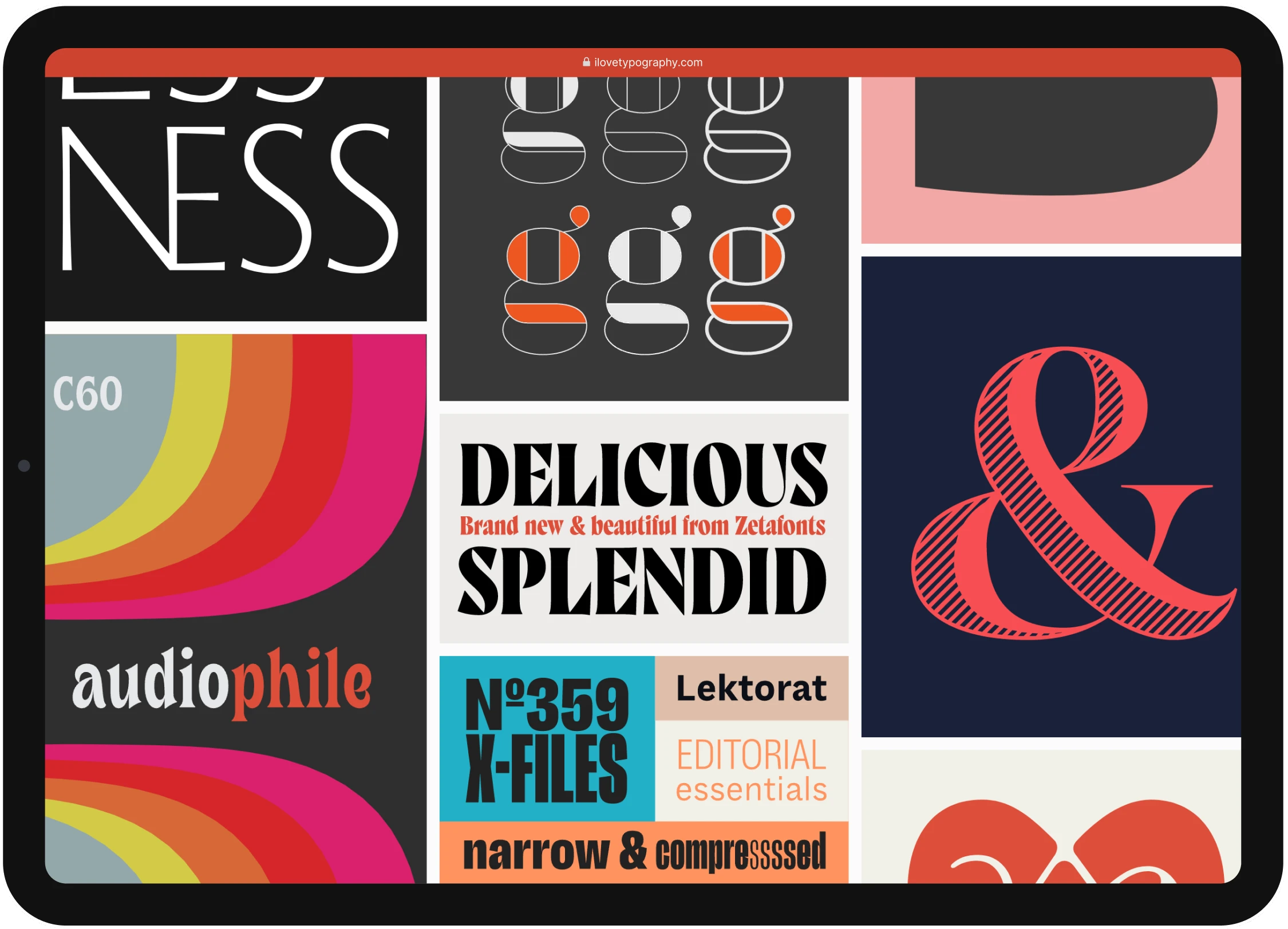 Our approach
After bringing on the Good Work team, our project managers quickly streamlined the process so that we could hit the goal: to launch the full marketplace in 60 days. We negotiated with the stakeholders to prioritize the 'must-haves' for this site to launch something that the I Love Typography team is proud of (and we are too!)
Today, we help maintain I Love Typography's font marketplace as their ongoing development team.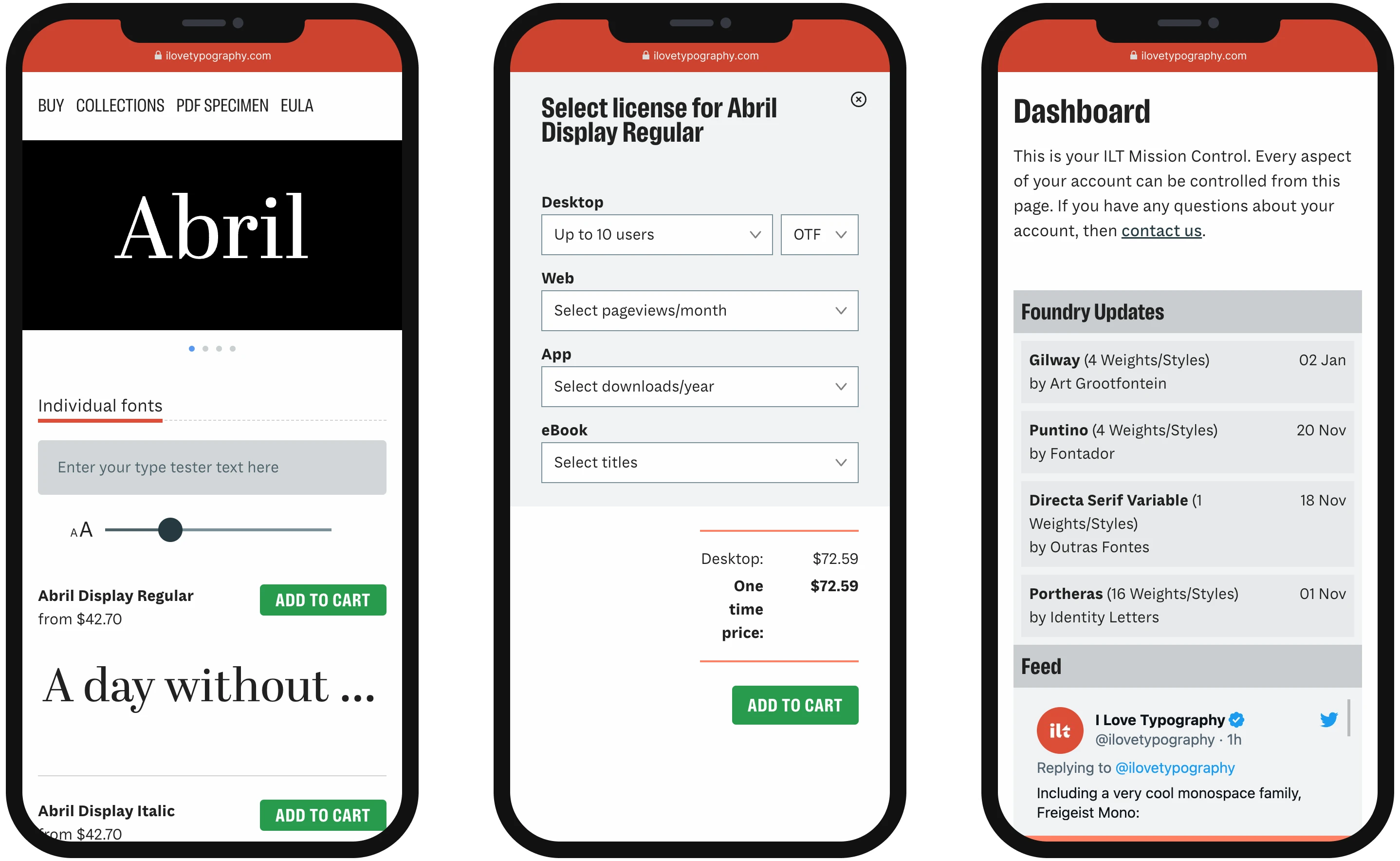 Project highlights
The site launched on time – in just 60 days
Our project managers streamlined processes and expertly managed nearly 20 team members across the globe
The site now hosts over 80 foundries and 1,000 font families
Site upkeep and maintenance