Heim
Cooking up a new website for Fort Worth's favorite barbecue joint.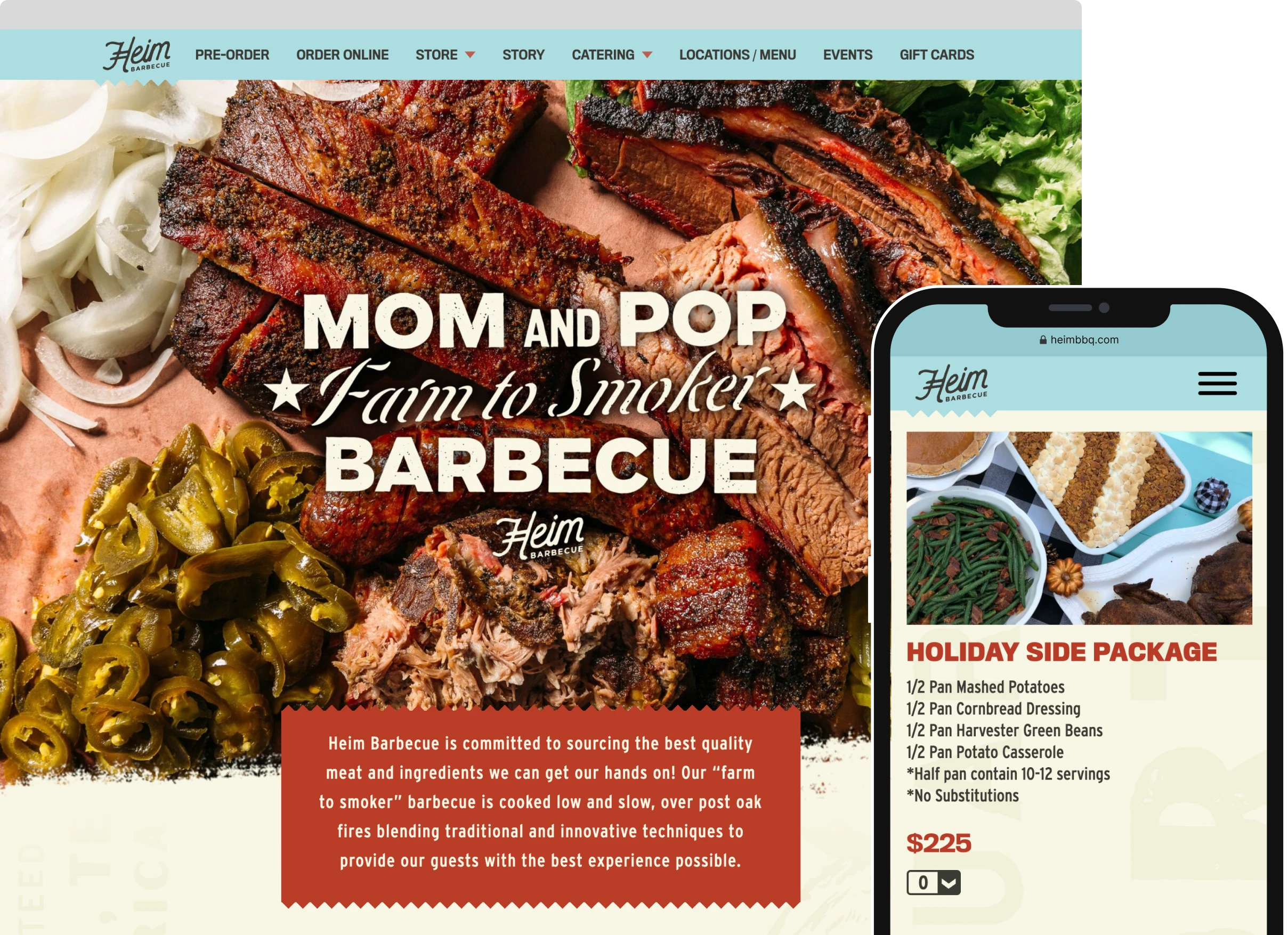 The partnership
Canales & Co. is a nimble design team based out of Austin, Texas, and designs amazing brands and spaces. They specialize in branding, packaging, interior design and overall visual communication, partnering with a wide variety of clients, from small startups to global brands. After completing a rebrand for one of their clients, Heim Barbecue, named one of the Top 50 Barbecue Joints in Texas by Texas Monthly, the team at Canales approached us with an opportunity to develop Heim's new website.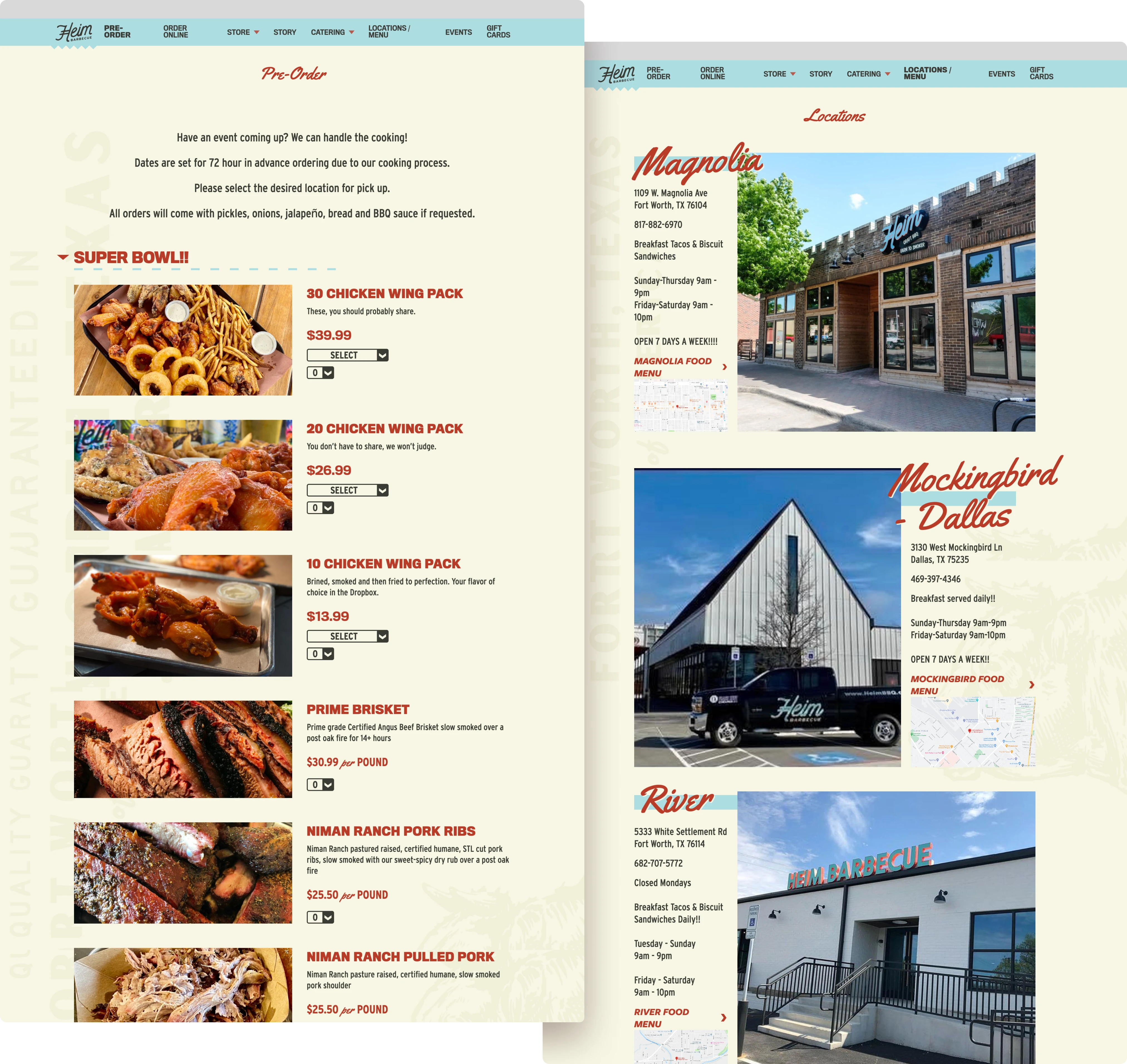 Approach
We began the project with an intensive discovery phase, involving both the Good Work, Canales and Heim teams. One of our first objectives was establishing a sitemap that provided space to tell Heim's story, showcase their locations and catering options and integrate a new e-commerce section.
Due to our experience in building a similar sitemap for another client, we took the lead on wireframing the site to ensure the content structure and e-commerce functionalities were established before heading into design.
After finalizing wireframes, we turned them over to Canales, who began design, using Heim's refreshed brand identity. Our teams worked in sync throughout the design process, identifying features and functionalities that needed to be included, and how proposed designs best aligned with our development process.
Once design was complete, we began developing the site itself, consulting Canales on visual elements that specifically impacted the development process. The Canales team did a fantastic job carrying Heim's new brand identity throughout the website, creating a beautiful and highly functional user experience.
Web design jobs are always a big undertaking, but we really enjoyed the chance to apply this brand look and feel on a larger scale. It gave us plenty of opportunities to expand the brand identity in new ways. Plus, it's always a blast to work on a brand with such a loyal following. Good Work was a great partner through the whole process – they made a complex job a lot easier.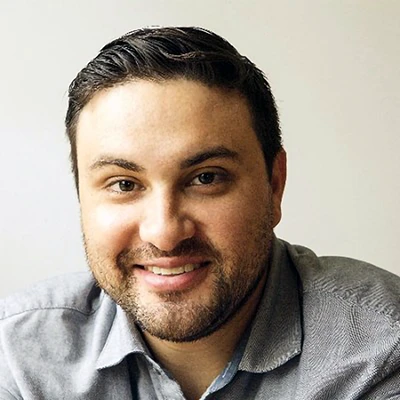 Jose Canales
Creative Director,
Canales & Co.
Project highlights
Custom pre-ordering capabilities, with quantity, flavor variants and a flexible time frame module for customer pick-up
Custom apparel store that handles quantities and a simple customer checkout
Custom events page, easily managed within the CMS